The iPhone SE 2020 is Apple's cheapest iPhone, which has been waiting for a long time. Its sale is going to start in India…
Tech Diggle company Apple (Apple) recently launched the iPhone SE 2020. Now it has been learned that this phone is finally ready to enter the Indian market. Actually, the teaser list of this phone has been seen on Flipkart, which means that it will be made available in India very soon, as well as it has been revealed that the new iPhone will be Flipkart exclusive. With the teaser, a 'Notify Me' option has also been provided on Flickart, by tapping on which customers will be able to know about the update of the phone.
Check this post cheap locksmith denver.
Flipkart has placed the iPhone SE 2020 in the mobile section, and the listing suggests that the Apple iPhone SE 2020 will be a unique product of Flipkart, and will not be made available on any other e-commerce.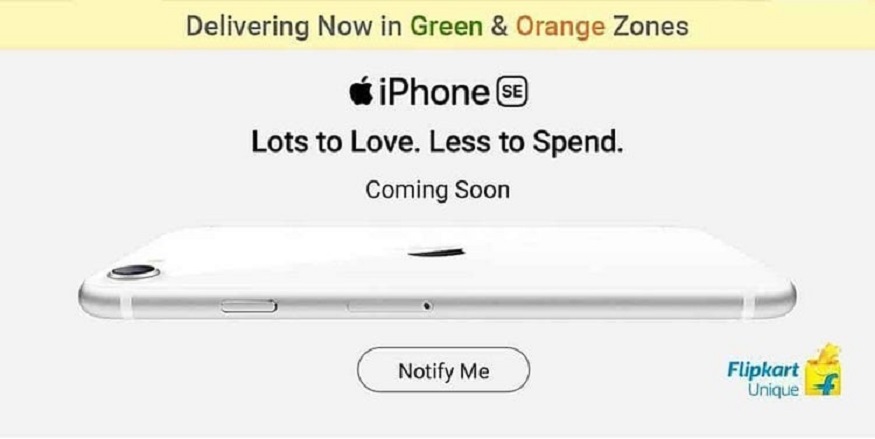 Keep in mind that currently Flipkart and all e-commerce platforms are allowed to deliver non-essential goods only in Orange and Green zones. For information, let us know that this is the cheapest iPhone of Apple, which was being waited for a long time. Let's know about its features and its price …
This is the price
Talk about the price, its 64 GB storage has been priced at $ 399, which is 42,500 rupees in India. Two more storage variants of the device have been launched, out of which the price of 128 GB storage model has been kept at $ 449 and 256 GB storage model has been priced at $ 549. At present, the Indian price of 128 GB and 256 GB storage variants has not been disclosed.
iPhone SE 2020 features
The phone has a 4.7-inch Retina HD display with wide bezels at the top and bottom. The home button in the phone will be found with TouchID like previous models. Its design is very similar to the iPhone 8. The new iPhone works on the iPhone 11 series software.
This new iPhone has Apple's A13 bionic chip, which has also been seen in the latest and the company's expensive iPhone 11 and iPhone 11 Pro models. This means that Apple has not made any compromise on its performance. This phone is water and dustproof. For this, the new iPhone SE has been rated IP 67. Apple has launched the new iPhone SE in black, white and product red color options.
Talking about the camera, it has a single rear camera setup which is 12 megapixels and its aperture is F / 1.8. With this, users can also do 4K videography. For selfie, it has a 7 megapixel front camera. Also, Apple has given features like HDR and portrait in this cheap phone too.