A time will come when you will finally ask your girlfriend out to be your wife for the rest of your lives. You would plan the proposal for months and find the best spot to get down on one knee and give her the question. However, you can never start a proposal without getting an engagement ring. 
If you are still looking for a jewellery store selling engagement rings, make sure that you know what you are looking for. There are thousands of designs, and choosing the perfect one is not an easy thing to do. You might even have to hop from one jewellery store to another because you cannot find the right one. However, you can make finding the engagement ring easy by following several expert tips. 
Tip #1: Know Your Partner's Diamond Shape
First off, you need to know what diamond shape your partner would want. Do not assume what your partner wants because they might suddenly change their mind about the diamond shape. Besides knowing what diamond cut your partner would want, you should also note that each cut will have varying prices.
You can find that round cuts are the most expensive, while marquise and pear are lesser. But if you plan on getting a larger diamond, you can get better-priced carats by choosing an alternative cut to the classic round shape. It would be best to research the different cuts to know what to look for in a jewellery store.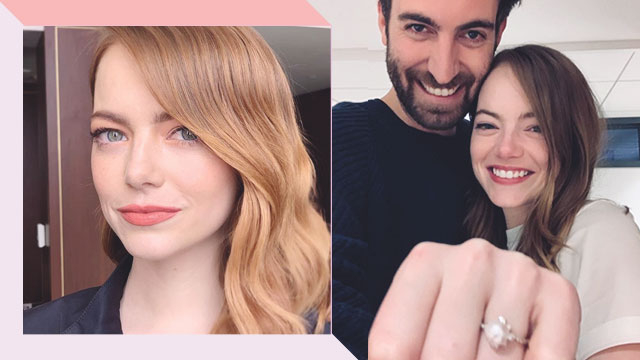 Tip #2: Choosing the Right Metal Band
Once you have decided on what diamond cut you would want on your engagement ring, the next one to consider is the metal band you will place the diamond on. In most cases, engagement rings are manufactured from white gold, yellow gold, platinum, or silver. Moreover, rose gold has started to become the best alternative. 
Note that platinum is more rare and expensive than silver, and it also has a greater density. Other metals would scratch easier, so you need to avoid buying those, primarily if your partner frequently uses their hands to do most of their activities. Also, do not forget about the budget. If you want the best engagement ring, you may need to save up more for the best metal for the ring band.
Tip #3: Measure Your Partner's Ring Finger
While it may be the most obvious tip, others usually forget to figure out their partner's ring size. Usually, it happens when they get too excited or anxious because it is their first time asking someone to be their lifelong partner. You will need to measure both of your fingers because you would not want to wear a ring that cuts off blood circulation to your ring finger.
Tip #4: Always Choose a Certified Stone
When you notice that the stone's price is too good to be true, you may have to think twice about buying them. There are instances when bogus diamond ring stores would sell you a replica, which they can achieve by inflating the grades. It would create a near-perfect illusion that can catch unsuspecting customers off-guard. You can tell if the diamond is certified when they have certifications from The Gemological Institute of America or The International Gemological Institute. 
If you want to make your significant other happy with their engagement ring, do not forget the tips mentioned above to buy the perfect one.